Professional Makeup Brushes Set 25pcs Complete Collection Glitter Pink
Shipping:
Free express shipping at U$ 30.00
Brand:

FREYARA

Buy FREYARA professional makeup brushes set glitter pink 25 pieces complete collection for makeup artist & beginners, cruelty free and vegan; premium synthetic hair; wooden handle, aluminum tube.

FY01.2503

SKU:

FY01.2503

39.99

https://www.freyara.com/FY01.2503_pro-complete-makeup-brushes-set-classic-pink-25-pieces-collection
Frequently Bought Together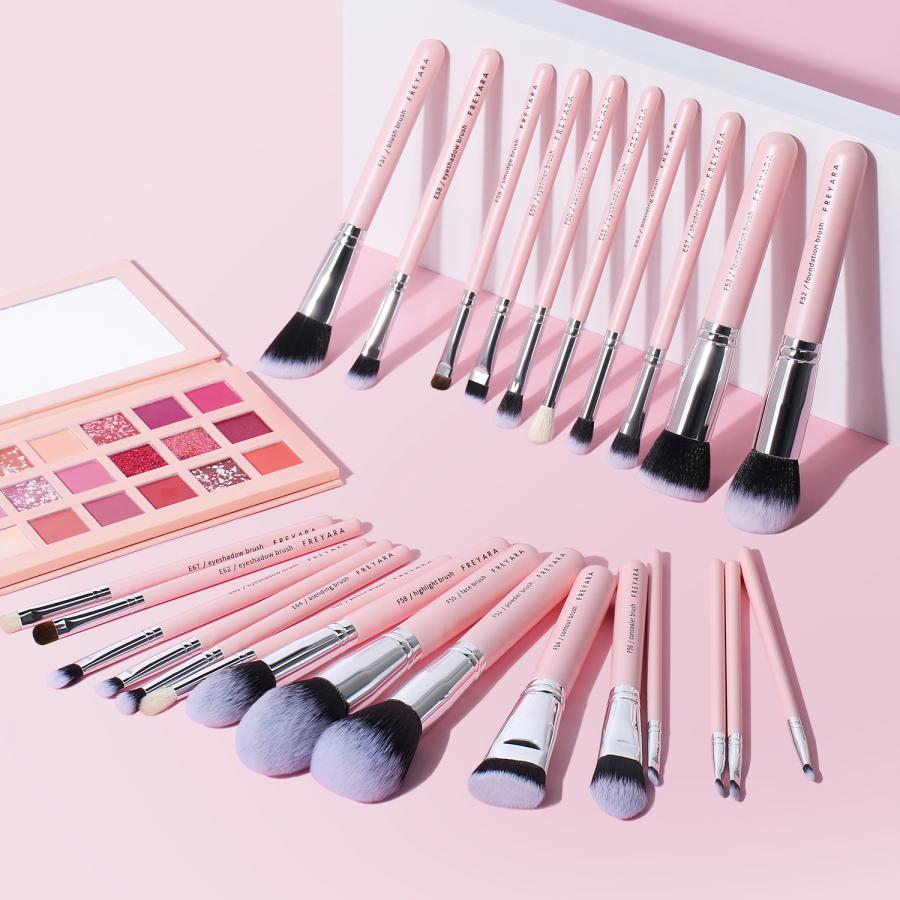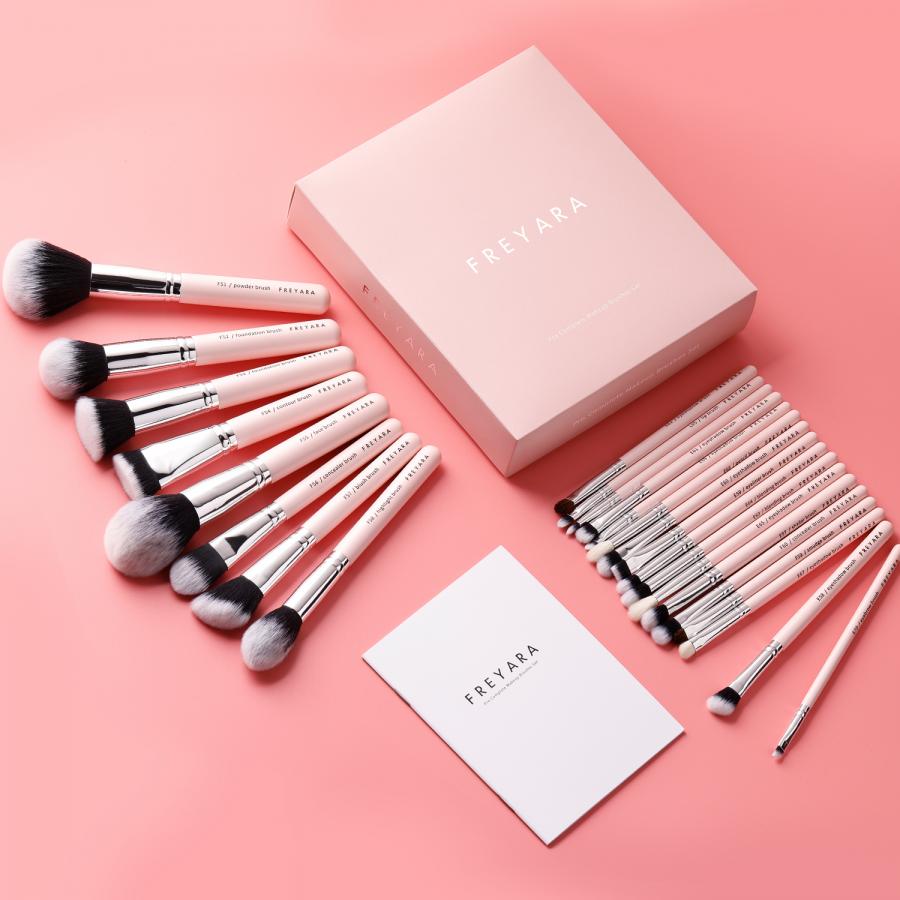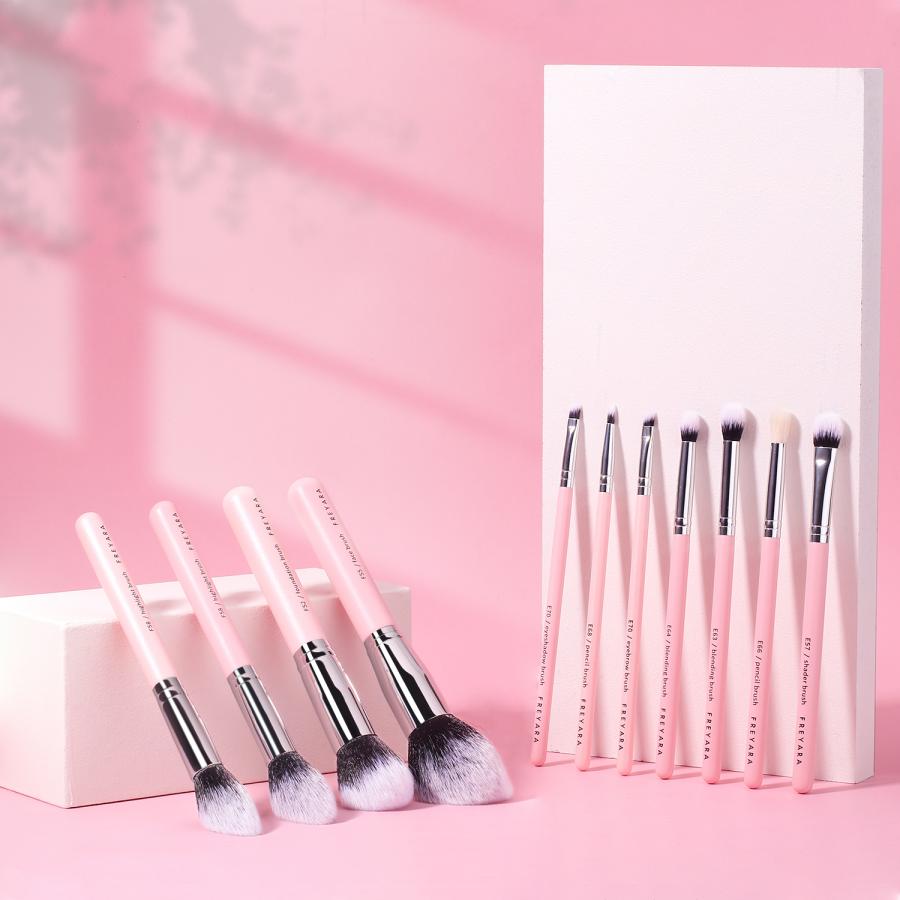 Design for makeup artist and beginner;
Cruelty free, no test on animals;
Soft premium synthetic hairs,fluffy and dense.
Wooden handle in glitter pink, aluminum tube.
100% satisfaction guarantee or refund.
F51 Powder Brush
F52 Foundation Brush
F53 Foundation Brush
F54 Contour Brush
F55 Face Brush
F56 Concealer Brush
F57 Blush Brush
F58 Highlight Brush
F59 Smudge Brush
F60 Concealer Brush
E57 Shader Brush
E58 Eyeshadow Brush
E59 Eyeliner Brush
E60 Eyeshadow Brush
E61 Eyeshadow Brush
E62 Eyeshadow Brush
E63 Blending Brush
E64 Blending Brush
E65 Eyeshadow Brush
E66 Pencil Brush
E67 Eyeshadow Brush
E68 Pencil Brush
E69 Eyeshadow Brush
E70 Eyebrow Brush
L05 Lip Brush
Soft brushes
The brushes are very soft and good quality to use with my powder make up. Although the holder is smaller than I anticipated, it seems a good buy for the price.
28/05/2020
super
J'adore ces pinceaux car ils m'apprennent à les utiliser efficacement.
Et ces pinceaux sont de très belle qualité. Ça vaut vraiment le coup et ils sont venus à un prix avantageux.

08/09/2021
bonne qualité
Quand j'ai vu ce produit, je ne savais pas si je devais l'acheter ou non. J'ai fini par l'acheter et il est venu assez rapidement ! Les pinceaux sont de bonne qualité et de bonne taille et ils ont un beau design.

25/08/2021